REGERATED COTTON BY "CENCIAIOLI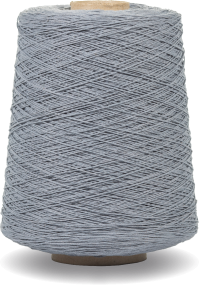 Anydesign S.r.l. offers regenerated cotton for its shoppers. The advantages, from an environmental point of view, are tangible: for 1 kg of regenerated cotton (compared to normal cotton), 14,740 liters of water, 1.1 kg of pollutants, 56 kWh of energy, 10.5 square meters of soil are saved. cultivable and 23 kg of CO2 in emissions.
The product comes from the Prato tradition that formed the "Cenciaioli", who have always been indispensable workers for the area's economy and the fashion industry. They are the ones who make the first selection of pre- and post-consumer fabrics collected with the skill that has been handed down for generations.
The fabrics are selected based on the composition and color and this guarantees a wide range of colors without having to resort to further dyeing and washing to maintain a low environmental impact.
Customization is also done in a sustainable way through screen printing only with water-based color.
"Promote reuse to reduce waste" in a nutshell, describes our continuous research on new materials with the lowest environmental impact and with acceptable production distances to ensure a real circular economy Made in Tuscany.